We are passionate about helping our clients build the businesses of their dreams! Our employees focus on building relationships with our clients first, and the design and construction will soon follow! 
CDC is always looking for ambitious individuals interested in joining our team to help us create beautiful, innovative designs!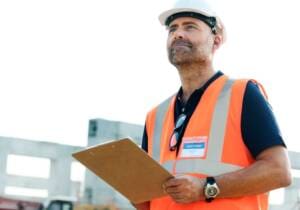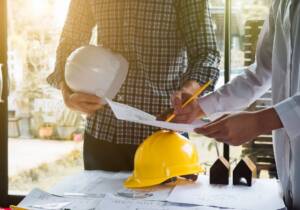 Our Company
At CDC, we understand relationships are at the heart of any successful business. That's why we prioritize building a partnership with our clients first so that we can best understand their needs and values. We strive to bring their vision to life in a competitive environment, focused on quality and staying within budget. We are also working with local members of the North Carolina community to make a positive impact on the city's cultural dynamics while providing one-stop services for customers with a vision. At CDC, we are dedicated to helping our clients achieve their goals.
Our Culture
At CDC, we believe that our employees should strive to be the best they can be. We promote continuous learning and staying up to date with new technologies and trends. We are a team-oriented company and value collaboration, as well as being a team player. Our team is focused on building a strong community, both through volunteering and helping companies take the next step in their journey by designing and constructing new buildings. So, if you want to join the CDC team, you have to be ready to work together and help us build a better future.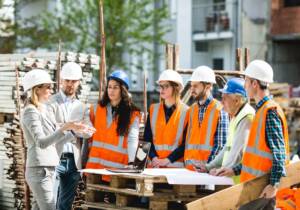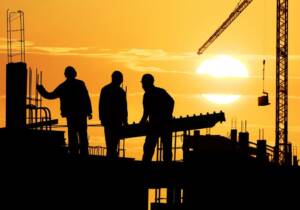 Our Service
We offer construction services in North Carolina for the following industries
Professional Services & Office Space
Hospitality: Restaurants and Bars
Retail Stores
Our project management team and trusted commercial contractors are the best in the business! We offer customized solutions for any commercial construction or expansion project with a custom design plan to fit our client's needs. Our team has the experience and expertise to ensure your project is completed to the highest standards. With our comprehensive services, we guarantee our clients finished space will exceed their expectations.
CDC also offers contractor services in North Carolina; these services include
Commercial property renovation

Commercial expansion

Commercial upfits

Wiring, HVAC, and Plumbing 
At CDC, we specialize in commercial office and business renovations, expansions, updates, and more! We strive to ensure our clients get the best service, so we take the time to understand their goals and needs before proposing a solution.
Additionally, we never accept subpar work, and we work quickly and efficiently to get the job done on time. With our experienced contractors, our projects will be done right and on time.
Take the next step in your career and join the team at CDC in Raleigh, North Carolina. Our business has unlimited building licenses and is always looking for applicants who can work efficiently and adapt to any environment. When you work for us, you are making a difference in the Raleigh and Triangle areas by serving many different areas. Come join our team and make a difference!
Locations you could serve when you work for CDC
Raleigh

Durham

Apex

Cary

Chapel Hill

Clayton

Fuquay-Varina
Garner

Knightdale

Morrisville

Pittsboro

Sanford 

Wake Forest 

Greater triangle area
Are you ready to start your future with Carolina Design & Construction? We are excited to hear from you and provide you with more information about our job openings! Don't hesitate to reach out to us today for a chat about how we can help you get started on your application. We look forward to hearing from you soon!
Industries we offer Commercial Contractors Services & Commercial General Contractors services to:
Contact Carolina Design & Construction For Commercial Construction in Raleigh & The Triangle
Contact Carolina Design & Construction for commercial general contracting services in Raleigh & The Triangle. Schedule a free consultation about your project by calling us at 919-832-6273 or simply contact us online. We offer dedicated project management teams to oversee all of your commercial construction needs in Raleigh, Durham, Garner, Knightdale, Morrisville, Holly Springs, Fuquay Varina, Pittsboro, Clayton, Chapel Hill, Apex, Cary, Sanford, Wake Forest, and the rest of our service area. Whatever your commercial contractor needs are, we can help. At Carolina Design & Construction We Build Relationship.